The use of ceramic materials is widespread in various industries due to their exceptional properties such as high thermal conductivity, corrosion resistance, wear resistance, and high strength. As a result, ceramic material supply has become an important aspect for companies and wholesalers that require these materials for their production processes. In this blog post, we will introduce Itowu, a leading ceramic material supplier located in China, providing high-quality nitride series products.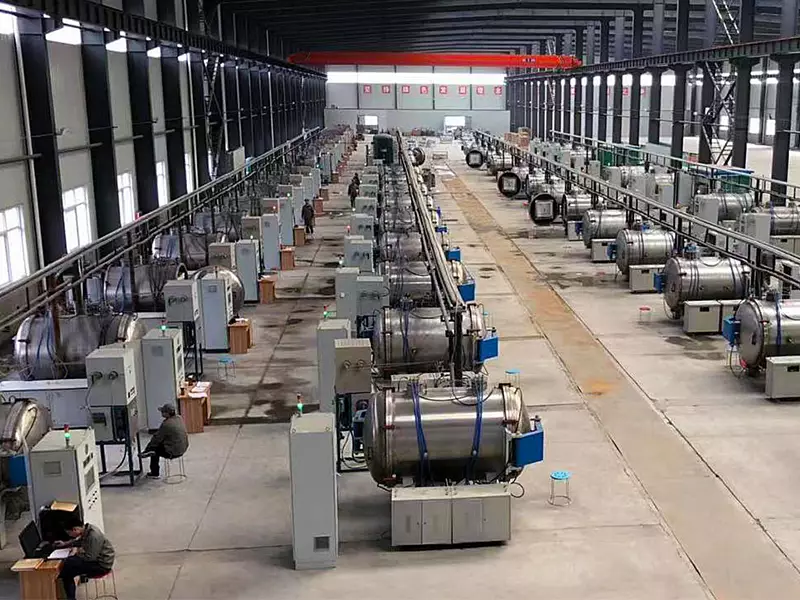 A bried introduction to Itowu
Itowu was established in 2018 and has since specialized in researching, developing, producing, and selling new thermal conductivity materials. Our main focus is on nitride series products, including boron nitride powder, boron nitride ceramic, silicon nitride powder, silicon nitride ceramic, aluminum nitride powder, and aluminum nitride ceramic. Our advanced production technology, professional research teams, and sales teams have enabled us to offer high-quality products that meet the needs of customers worldwide.
Itowu's product such as Itowu nitride ceramic finds applications in various industries such as Aeronautics industry, Fluid control, Food industry, Automobile Industry, High temperature environment, Electronic Information and Communication, Metallurgy, Biomedicines, Semiconductor, Glass, and Machinery manufacturing. We specialize in the production of nitride materials in China, which is above 300T. Furthermore, we provide customized services, fast quotes, and small quantities are available upon customer's requirements.
What are Itowu's advantages
One of the significant advantages of Itowu is our technical support. We offer free consulting services to help customers find the most suitable application material. We also provide free samples for testing and technical consultation services during the testing process. Additionally, we offer technical support during the manufacturing process to ensure successful and efficient production.
Itowu's loading and delivery services are also noteworthy. We guarantee fast delivery time, strict quality inspection for each shipment, and various packing options upon the customer's requirements. Itowu conducts quality control and production management in strict reference to ISO9001 quality management system and follows the requirements of ISO14001 to handle the relationship between self-development and environmental protection.
Itowu's product range includes boron nitride powder, boron nitride products, silicon nitride powder, grinding balls, silicon nitride ceramic products, aluminum nitride powder, and dry-pressed parts. We also provide customized services according to the customers' product requirements and technical documents. Nitride materials have a wide range of applications, and Itowu's products are well suited for various industries.
Conclusion
In conclusion, Itowu is a reliable and trusted ceramic material supplier that offers high-quality nitride series products. Our advanced production technology, rich experiences, professional researching teams and sales teams, customized services, fast delivery time, and various packing options make us an ideal choice for companies and wholesalers worldwide. If you're looking for a reliable ceramic material supply, Itowu is undoubtedly worth considering, and if you need any assistance with ceramic material supply, don't hesitate to contact Itowu today.