As a leading provider in the ceramic material industry, Itowu takes immense pride in our ability to deliver top-notch ceramic material supply solutions. Our expertise extends beyond simply providing products; we offer comprehensive support, innovative solutions, and tailored materials to wholesalers, agents, and various users.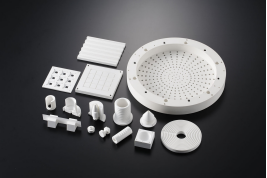 Unmatched Material Expertise: From Research to Application
Itowu's ceramic material supply is backed by extensive research and development, ensuring that we offer the most advanced and cutting-edge solutions to our customers. Our team of experts continually explores new materials, refining existing ones, and pushing the boundaries of ceramic science.
Reliability and Consistency: Ensuring Uninterrupted Production
As a trusted supplier, Itowu is committed to providing ceramic materials that meet the highest standards of quality and consistency. We understand the importance of uninterrupted production processes, and our materials are manufactured with meticulous attention to detail and rigorous quality control measures. This ensures that our customers can rely on our ceramic material supply to consistently perform, minimizing downtime and maximizing productivity.
Partnership for Success: Collaborating Towards Excellence
At Itowu, we believe in building strong partnerships with our customers. We understand that the success of their businesses is intertwined with our ceramic material supply solutions. That's why we offer comprehensive support, technical guidance, and collaboration to help our partners optimize their applications, enhance performance, and achieve their goals.
Additionally, their high thermal conductivity ensures efficient heat transfer, making them ideal for industries requiring temperature regulation. These ceramics also exhibit remarkable resistance to high temperatures, ensuring their reliability even under extreme conditions. Furthermore, their corrosion resistance and lightweight nature further enhance their overall performance and versatility.
Our product line includes a diverse selection of nitride ceramics, such as boron nitride powder, boron nitride ceramics, silicon nitride ceramics, aluminium nitride ceramics, and more. These materials possess outstanding characteristics that make us highly sought after in various applications.
Itowu has built a strong reputation for delivering top-quality ceramics that meet stringent industry standards. By partnering with them, you can confidently offer your customers products that excel in both performance and durability.
I encourage you to explore the diverse range of Itowu's ceramic offerings and consider them as your preferred supplier. Their commitment to innovation and excellence will undoubtedly contribute to your business success.
Conclusion
In conclusion, Itowu's ceramic material supply stands as a symbol of excellence, innovation, and reliability. Our comprehensive range of materials, backed by extensive research and development, ensures that we provide tailored solutions to meet the unique needs of various industries. Choose Itowu as your trusted partner and unlock the true potential of ceramic materials in your industry.